Now displaying: July, 2017
Jul 25, 2017
In this episode, we address a recurring series of questions that has come up numerous times: who are we and why should you care what we have to say about leadership? Join us as we spend an hour interviewing one another and talking about what brought us here.
Jul 5, 2017
This episode's question:
Why does it feel personal when you get laid off or fired? How do you deal with laying off or firing someone when you actually do have a bias against them?
The shirts we mention...again...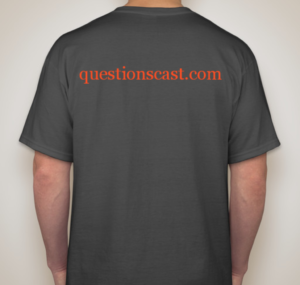 Download this episode
©Copyright 2017-2020 Dawn Kuczwara and Jer Lance (Leading Questions Podcast)