Now displaying: June, 2017
Jun 20, 2017
This episode's question:
My boss at a financial institution seemed friendly at first, but then began tearing me down and saying inappropriate things about me both to just me and when others were around. For instance, at the time I was struggling with my weight, and this manager would say "Oh don't ask (question asker) to come to lunch, she doesn't eat!" It got so bad, I went to HR and complained. Their response was less than helpful. They actually said to me "Well, what do you want us to do about it?" My question is, if you have an HR situation, and HR won't help, what do you do?
Links:
T-Shirts from the Ad!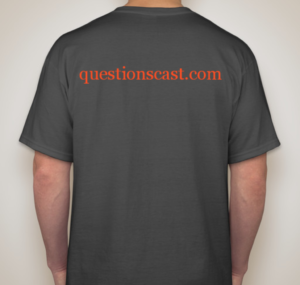 Jun 6, 2017
This episode's question answers the last question from last episode:
I was looking into doing some contract work recently and I found the process a bit strange. After filling out a questionnaire and two meetings at restaurants, I was given a "homework" assignment. The assignment itself was basically a mini project in the platform I would be working on, but after spending 10 hours on it and only being halfway through, I realized that I didn't really want to take on this extra work because it paid hourly slightly less than what I made at my full time job and I was struggling to keep up with my personal responsibilities, so it just didn't feel worth it. What should I expect the pay to be so I know when someone is taking advantage?
©Copyright 2017-2020 Dawn Kuczwara and Jer Lance (Leading Questions Podcast)